Module hDuo
Module hDUO – an automatically disinfecting workspace for tasks requiring focus
Module hDuo is a quiet and soundproof workspace with pleasant acoustics and lighting, efficient ventilation and an automatic UV-C disinfection system.

In just five minutes, the highly effective UV-C light kills 99.9% of viruses and bacteria in the air and on the surfaces. An automatically disinfecting pod is a safe and pathogen-free work environment for every user, every time.

The air flow in the pods is laminar, which means that potentially virus-containing aerosols that are released into the air, for instance, by sneezing or exhaling, are quickly pushed to the floor and do not float around inside the space. This significantly reduces the risk of viral or bacterial infection, which makes hDuo a safer environment than the typical open-plan office, even when it comes to meetings.


The automatic UV-C disinfection and laminar air flow turn the Module hDuo pod into a coronavirus-free bubble – a safe environment for working productively. The pods also feature ABLOY ACTIVE door handles, which have an antimicrobial coating that kills up to 99.99% of harmful microbes and is 100% skin-friendly.

Module hDuo is a well-soundproofed pod that blocks out office background noise. The slanted walls create an acoustically pleasant ambience, and the efficient ventilation guarantees both clean air and clear thinking. The indirect LED lighting is anti-glare and will not cause distracting reflections on computer screens.

Module hDuo offers an excellent framework for productive work, quick meetings and remote meetings. The pod's automatic UV-C disinfection system increases the safety of the work environment by preventing the spread of diseases at the workplace, which in turn reduces the number of absences due to illness.
MODULE hDUO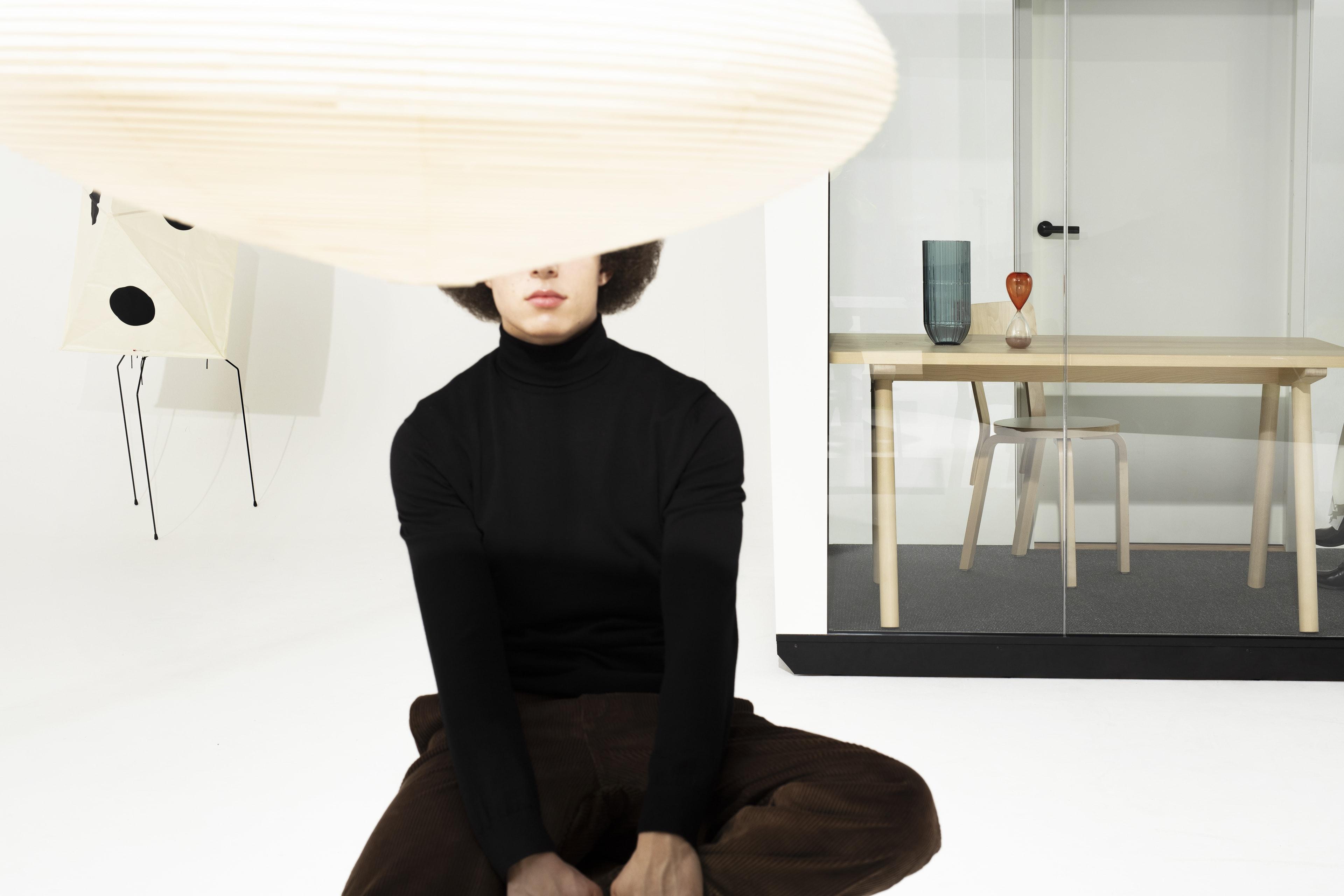 Product information
Product information
FEATURES

Ventilation
Adjustable, max. 40 l/s
Laminar air flow

Lighting
Adjustable LED lighting 300 lx, colour temperature 4200 K

Fittings
The automatic UV-C disinfection system kills 99.9% of viruses and bacteria.

ABLOY ACTIVE door handles with an antimicrobial coating that kills up to 99.99% of harmful microbes.

2x socket
2x USB-A port

Electricity
Electrical connection 230 v 50 Hz 10A (lighting supply power)

Connector cable with plug, cable length 5 m (CEE7/7 GST18)

Mobility
Can be moved as assembled.
Can also be disassembled and reassembled.

ACCESSORIES

Additional lighting
Adjustable LED spotlight 12v/25W 500 lx, colour tempereature 4200 K

LAN plug
RJ45 (replaces USB-A ports)

DIMENSIONS

Exterior dimensions
Width
2410 mm

Height
2160 mm (2230 mm on raised floor)
Please note! Installation height min. 2280 mm (2350 mm)

Depth
1300 mm

Interior dimensions
Width
hDuo #1 2150 mm
hDuo #2 and #2 2250 mm

Height
1995 mm

Depth
1236 mm

Door
9x21M, left- or right-handed

Weight
630 kg
MATERIALS

Pillars and beams
White and black
– MDF
– Finish: High-pressure laminate

Oak vaneer
– Euro oak
– Finish: Water-based matt lacquer

Wall panels, exterior surfaces
White and black
– MDF
– Finish: Lacquered

Glass
6+6 mm Sound Control, PVB-laminated safety glass

Door
Wooden door

Interior walls and ceiling
Acoustic panel
– Blazer LTH40 (dark grey)
– Blazer LTH61 (light grey)

Sound absorption class A
Panel 100% PET (50% recycled PET)
OEKOTEX Standard 100
Fabric 100% wool

Carpet
Balance 99
– Black
– 100% polyamide
– Anti-static, dust-free and allergy-friendly

DELIVERY
Delivered as elements.
Installation available.

WARRANTY
2 years
CE marking
Design tools
DESIGN TOOLS
Request an offer
MODULE HYGIENE COLLECTION
A SAFE, SOUNDPROOF AND AUTOMATICALLY DISINFECTING WORKSPACE
The Module hDuo workspace features an automatic disinfection system based on UV-C light that sterilises the space after every period of use that lasts more than six minutes.
Research shows that UV-C light effectively kills the RNA of viruses, thereby preventing the viruses from spreading and proliferating. The method has been used to kill viruses and bacteria in the air and on surfaces, objects and in water for 40 years already.
Module hDuo's UV-C disinfecting process takes five minutes and kills viruses and bacteria with 99.9% certainty – including the SARS CoV-2 coronavirus.
OPERATION AND SAFETY OF THE AUTOMATIC UV-C DISINFECTION SYSTEM
A light panel above the door of the Module hDuo pod indicates the status of the disinfection process:
Green light: The space has been disinfected and is ready to use
Yellow light: Disinfection is about to start
Red light: Disinfection is in progress, wait until the light turns green
Module hDuo's sensors measure the duration of the pod's use. Disinfection is only initiated if the previous use lasted at least six consecutive minutes.
The pod is equipped with motion sensors that continuously detect whether the workspace is in use. Once the space has been empty and the door closed for five minutes after it has been used, the disinfecting begins. The disinfection system will not start up if there are people in the pod.
The highly effective UV-C disinfection takes five minutes and kills 99.9% of any possible viruses and bacteria in the space, after which the space is ready for its next user. The UV-C light (wavelength 254 nm) does not produce ozone.
UV-C light does not permeate the structures or materials of Module hDuo, so the light only affects the interior of the pod.
The pod is made from materials that prevent UV-C light from passing through
The laminated glass walls block UV-C light
The door and frame are double-rebated
The disinfection system will not start if the pod is in use
If the pod's door is opened during disinfection, the disinfection cycle will cease automatically
FURTHER INFORMATION
Heilingloh et al.: Susceptibility of SARS-CoV-2 to UV irradiation (PDF)
U.S. FDA UV Lights and Lamps: Ultraviolet-C Radiation, Disinfection and Coronavirus