Module Duo
Peace to focus on tasks that require concentration, working with a partner or video conferencing
Module Duo is a peaceful meeting space that muffles disturbing outside noises.
The soundproof Module Duo stops office background noises, and the slanted wall surfaces create an excellent acoustic ambience. Efficient ventilation ensures fresh air and clear thinking. Indirect lighting is glare-free and does not cause distracting reflections on screens.
With Module Duo, your focus will stay on the task at hand, and you can concentrate in a meeting with a colleague, video conferencing or working independently.
Customise your own Module
Ask for a quote for the Module you designed
MODULE DUO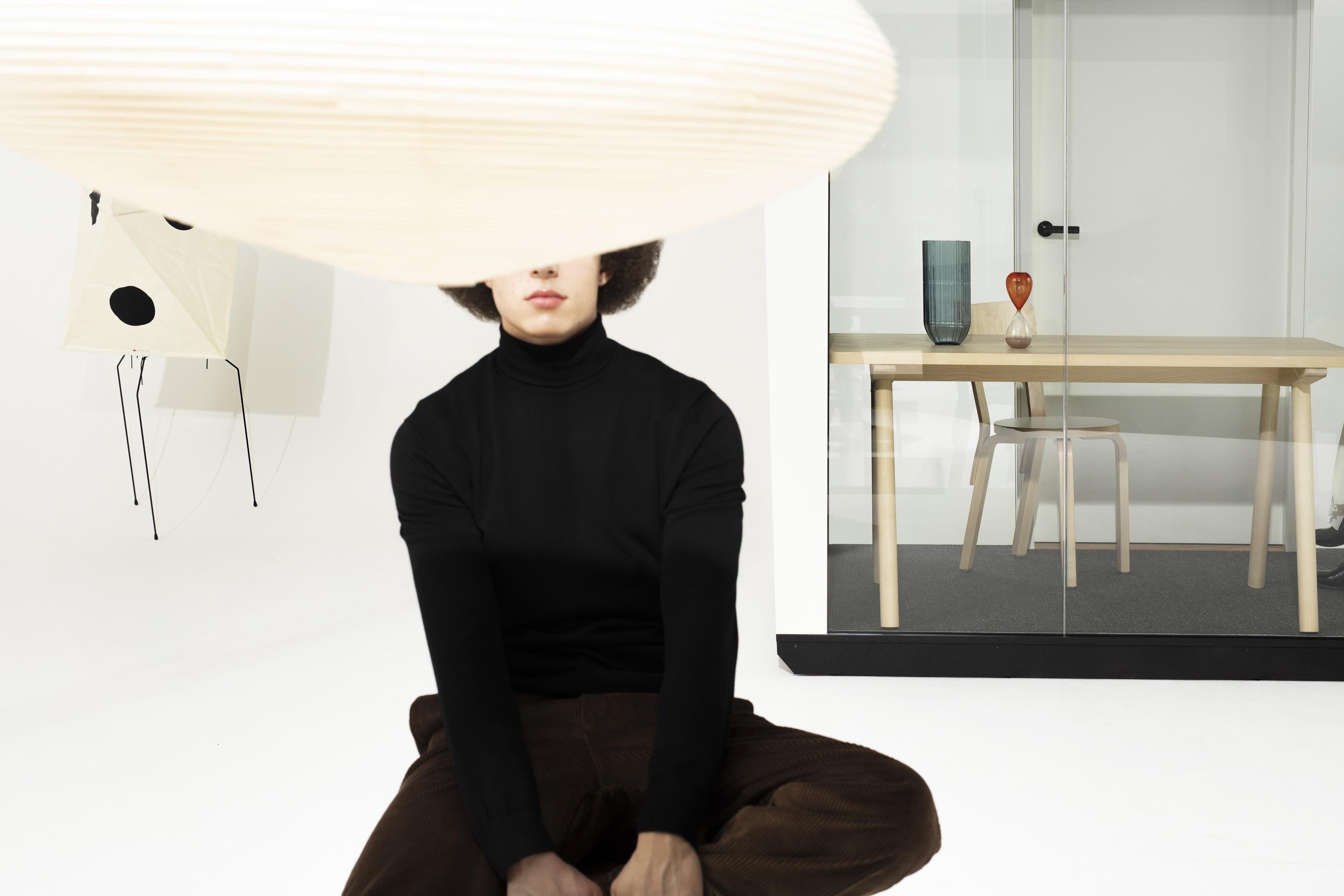 Product information
Product information
FEATURES

Ventilation
Adjustable, max. 40 l/s

Lighting
Adjustable LED lighting 300 lx, colour temperature 4200 K

Fittings
2x Socket
2x USB-A port

Electricity
Electrical connection 230 v 50 Hz 10A (lighting supply power)

Connector cable with plug, cable length 5 m (CEE7/7 GST18)

Mobility
Can be moved assembled.
Can also be disassembled and reassembled.

ACCESSORIES

Additional lighting
Adjustable LED spotlight 12v/25W 500 lx, colour temperature 4200 K

LAN plug
RJ45 (replaces USB-A ports)

DIMENSIONS

Exterior dimensions
Width
2410 mm

Height
2160 mm (2230 mm on raised floor)
Please note! Installation height min. 2280 mm (2350 mm)

Depth
1300 mm

Interior Dimensions
Width
Duo #1 2150 mm
Duo #2 and #3 2250 mm

Height
1995 mm

Depth
1236 mm

Door
9x21M, left- or right-handed

Weight
630 kg
MATERIALS

Pillars and beams
White and black
– MDF
– Finish: High-pressure laminate

Oak vaneer
– Euro oak
– Finish: Water-based matt lacquer

Wall panels, exterior surface
White and black
– MDF
– Finish: Lacquered

Glass
6+6 mm Sound Control, PVB-laminated safety glass

Door
Wooden door

ABLOY ACTIVE door handles with an antimicrobial coating that kills up to 99.99% of harmful microbies.

Interior walls and ceiling
Acoustic panel
– Blazer LTH40 (dark grey)
– Blazer LTH61 (light grey)

Sound absorption class A
Panel 100% PET (50% recycled PET)
OEKOTEX Standard 100
Fabric 100% wool

Carpet
Balance 99
– Black
– 100% polyamide
– Anti-static, dust-free and allergy-friendly

DELIVERY
Delivered as elements. Installation available.

WARRANTY
2 years
Design tools
DESIGN TOOLS
Request and offer
MODULE COLLECTION
Do you want to improve your work environment?
Module pods prime work communities for success. Download the presentation, which can

– help you pinpoint the challenges of your work environment
– give you tips on how to solve your space-related challenges
– increase awareness of the benefits offered by Module office pods in your work community.